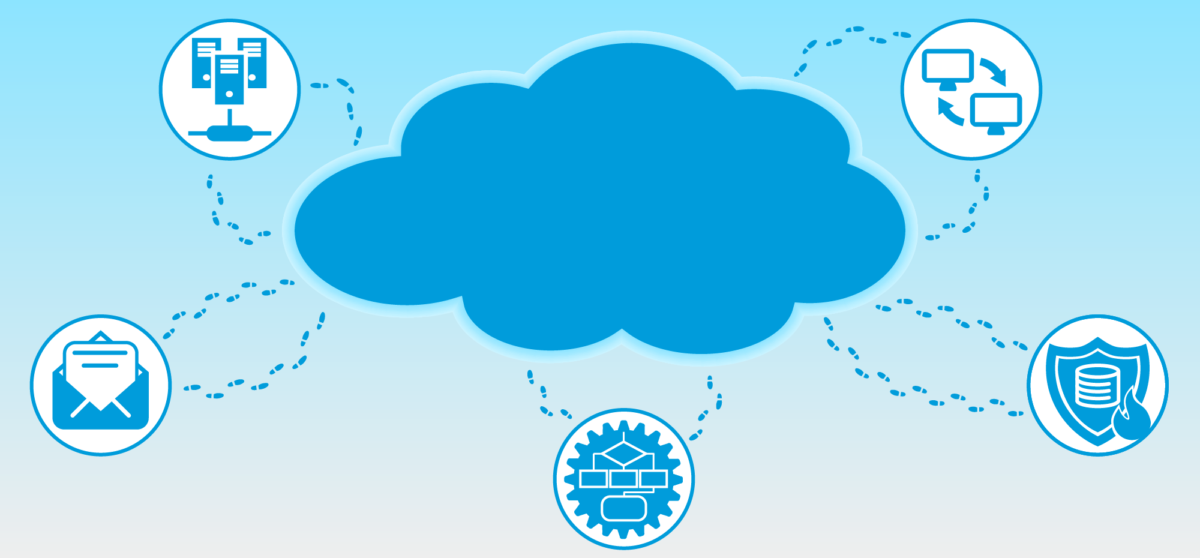 5 Steps to Successful Cloud Computing
Cloud Computing has been around for a while now. For example, Salesforce, one of the first companies to offer Software-as-a-Service, started in 1999. Office 365 has been around since 2011.
While many companies have embraced the Cloud and are well on their way to a mobile environment that provides data and software wherever it needs to be, other companies are just starting their transition. Some aren't even sure it's right for them. Good reasons exist for this. Depending on the complexity of your software environment, moving to the Cloud comes with a unique set of challenges.
To make things easier, here are five steps you should take on your way to Cloud Computing.
Prepare
Chances are that part of your operation is already in the Cloud. Many companies have put their email in the hands of a third-party provider rather than maintaining their own email servers. Data sharing is also becoming common with companies such as Egnyte and Dropbox Business taking the lead. No matter where you're at on the path to Cloud Computing, it's helpful to pause long enough to decide where you want to go with Cloud Computing.
The most common uses of Cloud Computing include:
Hosted Email
Data Sharing
Virtual Servers
Disaster Recovery
Software Applications
Each of these services offset each other in three main traits: control, flexibility and management. Choose the area that emphasizes the trait most important to your business.
Set Goals
Decide what advantages Cloud Computing can provide for your company.
Work from Anywhere
If you have a mobile workforce, Cloud Computing allows you to work from any location having a stable connection to the internet, including those provided by mobile hot spots.
You have a mobile workforce if your company has multiple physical locations, your business involves regular travel, you allow (or require) employees to work from home or to be available on vacation or you accept that sometimes getting out of the office and working from a different location can spark creativity and concentration.
Sharing and Collaboration
With file sizes constantly on the increase, email attachments or shared office server hard drives often can't handle the collaboration required by many businesses. With several established business data sharing services available, you can find the right data-sharing model for your business needs. The ability to edit a single copy of these files shared among everyone is an added benefit.
Flexibility
As your computing needs grow (or even shrink!), capacity can be added or reduced. This is especially effective for seasonal business demands. You can increase and reduce capability throughout the year to perfectly match your current needs. Never get caught spending too much on your own servers again.
Management
Providers of Cloud Computing administer and manage your computing resources so that you don't have to. Maintenance, upgrades and backups become worry-free and automatic.
Get Buy-In
Once you know where you're going, campaign to get your employees and department heads on board. Advertise the advantages of the move, reassure people that overall functionality will increase, address concerns and make sure no one is left behind. Change can be hard but it can also bring benefits for everyone.
Be Secure
Cloud technologies are nearly always more secure than on-site systems. All of your data lives in an area surrounded by multiple layers of protection. Power is always available. Equipment doesn't die or go down for maintenance. Another advantage few people think about is that the computer experts taking care of your valuable data have no personal knowledge of or interest in that information. Data theft is often an inside job. People looking to harm or infiltrate your business can't manipulate your data if they don't know where it lives.
Partner Up
Once you understand what you're trying to achieve by moving to the Cloud, it's time to enlist some experts who will be happy to give you a hand on your way to a Cloud Computing environment.
While it's relatively straightforward to transfer your email and files to the Cloud, moving your applications and associated data can be much more challenging. That's where a company that understands data-driven applications, as well as Cloud Computing can be a lifesaver.
If your business uses custom software to gain a competitive advantage, don't lose that advantage when moving to the Cloud. A good software development firm can transfer or replicate that software in a Cloud Computing environment.
At Stasyx we're flexible enough to help you move to the Cloud without forcing you into technology you don't want or need. Contact us by calling 855-457-7638 or filling out a form and let us show you how your business fits up on the cloud.