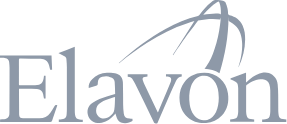 Studentreasures' Website Modified to Accept Euros and Opens Irish Subsidiary On Time

Before Studentreasures™ Publishing could open its subsidiary in Ireland, the company's system would have to be modified to accept payment in euros, which required modifying integration between NetSuite, its proprietary TreasureSuite and Evalon Converge API.
The Stasyx team had a mere 10 days to modify the original integration.
Topeka, Kansas-based, Studentreasures is a leading student publishing company that provides hands-on learning through classroom publishing projects. The company has transformed more than 14 million students into young authors. Studentreasures printed students' stories and drawings in deluxe, standard or soft cover books that become lifetime keepsakes.
With more than 20 years in the publishing industry, Studentreasures was expanding outside of the U.S. to Ireland. Stasyx had enhanced existing applications for Studentreasures in the past, which resulted in measurable cost savings and better functionality. When an opportunity arose to open Studentreasures in Ireland, the company again turned to Stasyx to modify their existing systems and integrations.
Meeting Studentreasures' 10-Day Turnaround Time Meant All Hands On Deck
Currently, customer orders process through a unique invoicing solution that Stasyx created to integrate with Netsuite's API and order entry backend. Customer invoice payments go through the Converge API. In order to accept euros as payment, Stasyx would need to modify the integration between the Studentreasures' system and Evalon's Converge API. Doing so in 10 days would be a tight turnaround.
The Stasyx team worked at top speed and over a weekend to complete the modification on time, including many hours spent on the phone fighting the all-too-common blame-game with Evalon's tech support. Only when Stasyx proved conclusively that the problem lay within Evalon's Converge API did the issue get resolved.
With time running out, Stasyx president Aaron Marshall jumped on the phone with a prominent Studenttreasures' executive. Together they tested the modification in real time for six hours as they worked their way through all possible paths customers could take through the site.
When the smoke cleared, all modifications were completed on time and were rolled out successfully.