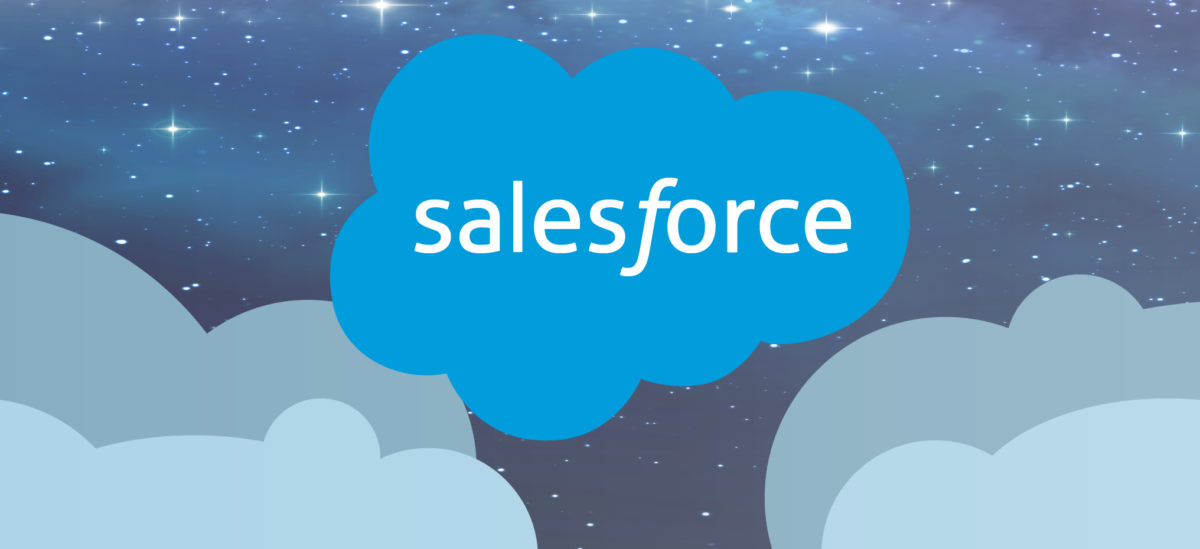 Integrating Salesforce: Here are Four Integration Scenarios to Consider
Many times Salesforce is only as useful as its connections to your other systems. Your marketing has worked, you've cultivated your contact, and now a new customer wants to place an order. But if none of that's visible to your ordering, accounting, or email systems, you've only won half the battle. If you're looking for Salesforce integration software, Salesforce data integration, or Salesforce Quickbooks integration, here are the questions you should ask before deciding on the type of integration.
Migration
If your data integration process didn't include the migration of your old data, you now have valuable data trapped on an island in search of a rescue that may seem like it will never come.
Whether you're just getting ready to migrate to Salesforce or whether you've been using Salesforce for years and are losing sleep wondering what will happen to your data when the old system can no longer be supported, data migration may be the answer.
Generally migration is useful whenever the data is valuable, the data is still used (even occasionally), the old system's main role is acting as gateway to the historical data, and the data would be valuable if it were available from a newer system, including Salesforce.
To migrate the data, your best bet is to find a company that offers custom software services including custom data integration. A custom software company will be able to build custom software systems capable of migrating your data from that old system to its new home. Say good-bye to worrying about that old system and relax.
One-Way Synchronization
What if you're still using your existing system, but you just want the data to be available in Salesforce? This protects your existing investment while increasing the value of Salesforce.
Using Salesforce data integration techniques, your existing data can be reliably synchronized with Salesforce. The data integration process involves creating a custom-tailored data integration system that moves your old data to Salesforce in real time.
This data integration technique is used most often when you're moving data from one source system to one or many destination systems, including Salesforce. The strongest benefit of this technique is that only changed data flows between the source system and the destination system(s). This keeps the data synchronization current and doesn't place any noticeable burden on any existing systems.
Aggregation
A more common integration need comes when you want to integrate multiple systems with Salesforce. This allows you to harness the power from all your existing systems within Salesforce.
Using custom software services, data from differing sources is folded together, accurately and reliably, into a single data stream that inputs directly and seamlessly into Salesforce. While this technique does require a bit of custom software programming related directly to data integrity, the process is reliable and maintainable.
An example of this type of integration comes when you want up-to-date payment information reflected within Salesforce. If you have a client who wants to place a large order but who has been historically late on payments, it's always nice to know they're current before approving the order.
To create the integration, a custom software company will provide a custom software consultation to gather information about all existing systems to be integrated. After a bit of custom software programming, you'll receive custom data integration software that combines data from the selected systems and moves it into Salesforce in real time.
Often the resulting product customization software provides a central hub where you can see a snapshot overview combining data from multiple existing systems into a single dashboard.
Two-Way Synchronization
The most complex type of Salesforce integration is also the most powerful. Data can be gathered using whatever product is most convenient but remains accurate and up-to-date across systems.
An example of this type of need comes when you'd like to use Salesforce to enter orders or convert prospects directly into sales but also would like to allow order entry via your existing order entry system rather than using any Salesforce apps or Salesforce order customizations. Another example involves client or account data that can be modified by Salesforce and also by other systems.
The complexity of two-way synchronization comes from the fact that data can be entered from multiple systems simultaneously but must remain accurate without any chance for data loss.
Again, a custom software company can provide the appropriate data integration products to allow this complex but highly useful type of Salesforce integration.
Conclusion
Data is only as powerful as it is accessible. While Salesforce has many strengths, it's not always the best tool for the job or it simply may not have access to data that would improve its usefulness. If you want to make data available in Salesforce, find a software development company that you can trust and that has experience integrating Salesforce in all four of these integration scenarios.
Stasyx Software Solutions enables businesses to improve processes and profitability by selecting, developing, integrating and maintaining new or existing software systems. Contact us today to see how we can help you with your system integration.