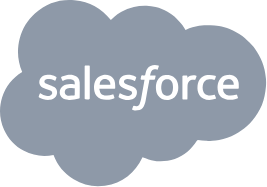 GTM's Growing Pain: Manage Inventory and Show ROI in Weeks
In 2003, Stasyx approached GTM Sportwear to help their company transition from a dynamic sports apparel business to a large full-service customizable team apparel company.
Constructing a series of four small applications using the existing application's base language, we eliminated the need for four full-time data entry positions, which provided a Return-On-Investment (ROI) that was measured in weeks
Problem: Existing software couldn't keep up with growth
In 2003, GTM Sportswear was growing rapidly, and it became clear that their current software infrastructure was an obstacle to the company's aggressive expansion plans. They needed a custom software solution to ease their growing pains and help them take their company to the next level.
Solution: Custom-tailored software solves for growing pains
To mitigate the growing pains associated with GTM's rapid expansion, Stasyx proposed a custom-tailored software solution that would automate their warehouse inventory management, and streamline their shipping and receiving processes.
The end result was Imagine, a complete turn-key software solution that oversees every aspect of GTM Sportswear's company operations, from receiving raw goods, the custom print screening, CRM and warehouse tracking to seamless integration with the company's accounting software and UPS/FedEx shipping for a superior customer experience.
Salesforce order entry integration
GTM was attempting to grow into new regions and was looking for software to manage their growing sales staff and high volume of leads.  They required data entry in both their existing software and Salesforce.
Implementing the Salesforce APIs, we created a two-way synchronization, which allowed both on-site and remote staff to manage leads in whichever system was most convenient for them. Stasyx also modified the Salesforce client web interface to include the ability to open up their existing software and auto-load the selected customer.
Comparison from 2003
In 2003, GTM was a company of 30 employees with limited annual revenues. They were experiencing growing pains and no off-the-shelf software matched their corporate philosophy. Stasyx said, "We Can Help!"
In 2008, GTM total operations had expanded to 108,000 square feet and their total revenue had increased by over 400 percent.
In 2010, after five years of using Imagine, GTM has over 500 employees, and they continue to grow. Their annual revenue is more than 10 times what it was before they started using the software solution that Stasyx created especially for them.
John Strawn, the President of GTM, commends Stasyx for providing easy solutions to complicated problems.
"Coming up with a software integration solution seemed like a daunting task, but Stasyx made the process a cinch. They helped us to evaluate our problem and outline the logical steps needed to provide a solution."
— John Strawn, President, GTM